"DISCOVER CHINA IN THE PARADISE FOR ENTREPRENEURS"
School of Management Zhejiang University is glad to present the 2016 ZJU "Entrepreneurship in China" International Summer School, which will be scheduled from June 12 to July 1, 2016 at Zhejiang University Zijingang Campus, Hangzhou.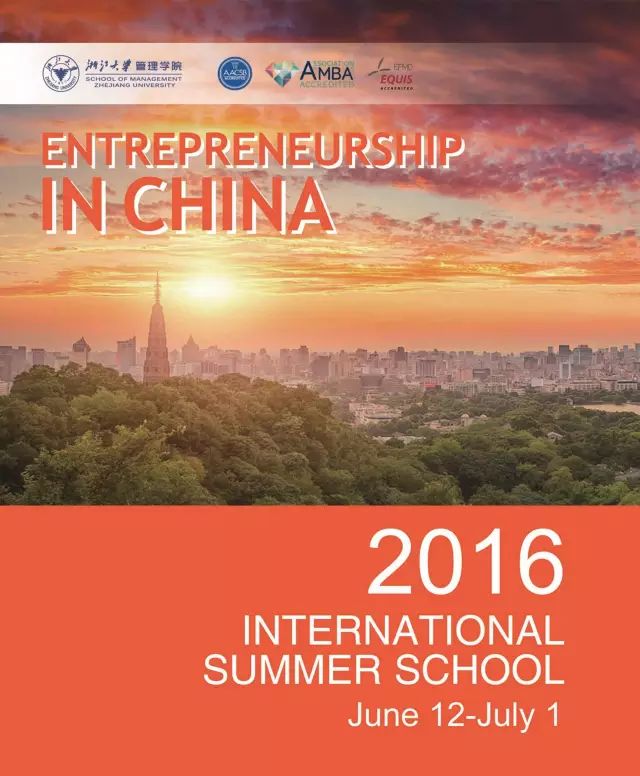 The program is designed for undergraduate and graduate students who have entrepreneurial flair and an interest in Chinese culture.This three-week program consists of business lectures, cultural experiences, company visits and business plan. During the summer school, you will have the chance to communicate with professors and students from Zhejiang University, start a business initiative of your own, explore and experience the beautiful city landscape of Hangzhou and its vibrant business environment, and talk to local entrepreneurs.
Who We Are
Zhejiang University is one of the top universities in China and member of the C9 League. It is a comprehensive research university, with a history of more than 118 years. We have the highest percentage of starting a business after graduation among all college graduates. The School of Management draws on the tradition of Zhejiang University aiming at cultivating the healthy power leading the future of China. We encourage cross-disciplinary research and practices with a special focus on Entrepreneurship and Innovation. The School is AACSB, EQUIS and AMBA accredited.
We are also in one of China's most affluent areas – the Yangtze River Delta. Hangzhou is the capital city of Zhejiang Province, which only occupies 4% of the national population but boasts 138 Top 500 private companies in 2015. Hangzhou is home to many innovative business giants including Wahaha, Aibaba and Geely. It is also a beautiful tourist city with the reputation of "Paradise on Earth". The West Lake was inscribed on UNESCO's World Heritage List in June, 2011.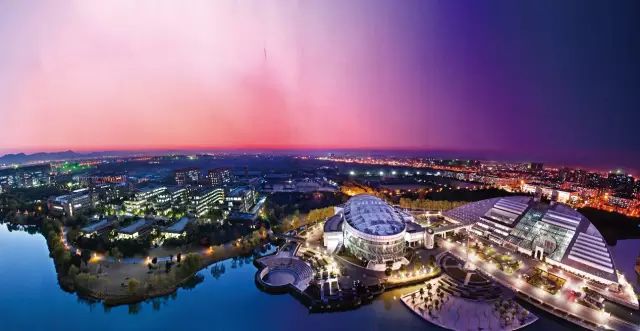 What We Offer
The Summer School is a three-week program between June 12 and July 1, 2016. Participants are required to work closely with their group members and initiate a business plan based on their observation and learning during the program. A mentor will be assigned to each group who can guide you and nurture your Business Plan. Please check the following information of the program:
2016 ZJU "Entrepreneurship in China" International Summer School
Dates:June 12 (Sun) – July 1 (Fri), 2016
Program Theme
Entrepreneurship in China
Program Content
- Lectures including "Doing Business in China" Series, Big Data, Entrepreneurship in China, and Glocal Innovation etc.
- Cultural Experiences including Calligraphy, Taiji, Chinese language courses and museum visits
- Company Visits and Networking Events with students and local entrepreneurs
- Business Plan including exploring business opportunities, plan refinement and team presentation.
Program Fee
6,050 RMB (for partner universities)/11,550 RMB (for non-partner universities)
Application Deadline:March 31, 2016
How to Apply
College students with basic business/economics knowledge are welcome to apply to us. We especially welcome students from other disciplines as we believe that the encounter of difference produces real entrepreneurship. Applicants shall collect the following documents and send it to internationalsom@zju.edu.cn before deadline.
- A completed Application Form
(download at http://wwwNaNa.zju.edu.cn/en/news/newslist.aspx?ID=847)
- A copy of your resumé(including educational and professional experiences, interests etc.)
- A copy of your passport scan & one passport-sized photo
- For other details of the program please check on http://wwwNaNa.zju.edu.cn/en/programs/index.aspx?TypeID=11
Contact Us
International Affairs Office, School of Management, Zhejiang University
TEL: 0086-571- 88208867
Email: internationalsom@zju.edu.cn